You will not be seeing this just-completed project on me for two reasons: first, because I made it for a friend and second, because it just wouldn't be fair to those nice folks at The Sewing Workshop. This dress looks so cute on my friend and so very bad on me. I amused my husband and myself by parading around the house in it last night. My friend and I are of similar size and height, so I don't know why it works so beautifully for her and so dreadfully for me, but such is the truth.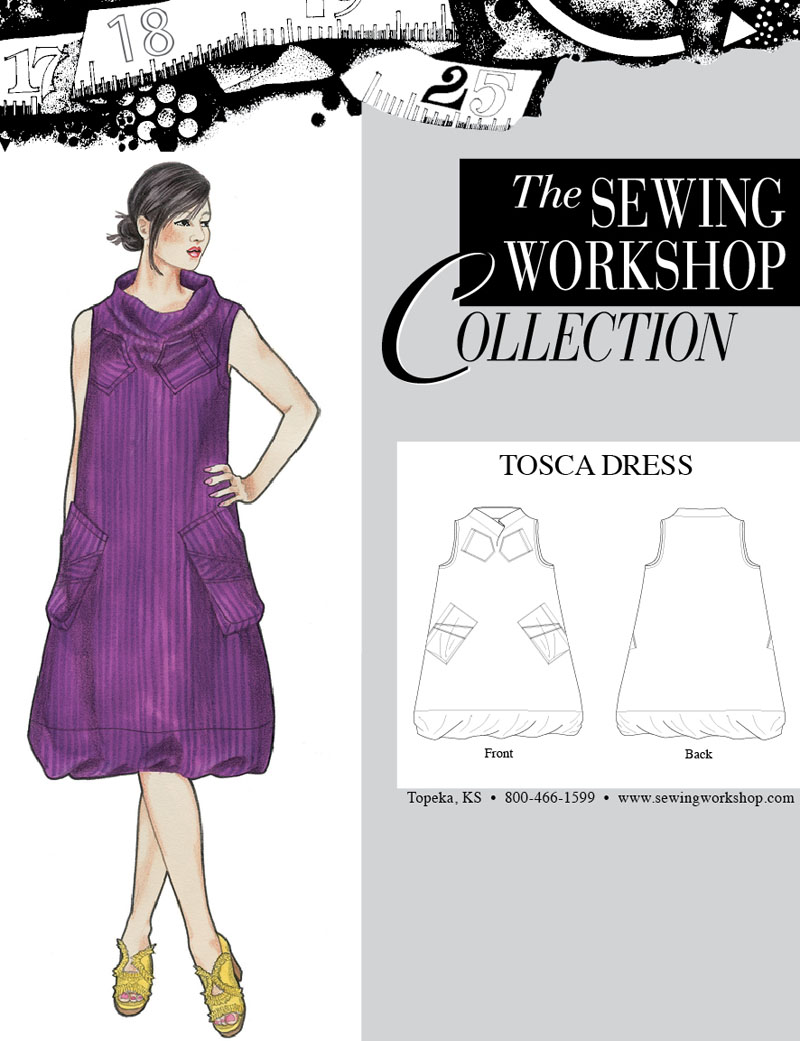 When Waechter's Silk Shop was going out of business in the spring, my friend bought their sample of this dress. She liked it so much she wanted another, so she ordered the pattern and the fabric and had me make it up.
For this version we omitted the top pockets.
Even with just the two lower pockets, it's still plenty pocket-y! The fabric is
European linen in Fig from Fabric.com
. I enjoyed working with the fabric--it had a nice combination of weight, drape and softness.
It's not a hard dress to make, though the pockets take a good bit of time. This is a size small at the chest and shoulders, medium through the hip to hem. I reduced the length by four inches.
My favorite part of the project is a little brooch I made for my friend to wear on the dress. The pin on the back was still drying when I wanted to take a picture, so I held it in my hand. It's a combination of needle felting, free motion stitching and a little trapunto stuffing. I think it will be cute on the dress and I did enjoy making it!